Spa Services
Feel Refreshed & Renewed At Amenities
Breathe in Tranquility With Our Relaxing Spa Services
Our Spa Services
Click tabs for pricing on our spa facials, manicures, pedicures, gel nails, makeup, massage, body & face waxing, brows, and lashes, and more.
Learn more about our hair salon services here.
Amenities, Aveda & You
We believe that health, wellness, and beauty are intricately woven together to work hand in hand like an intricate tapestry.
Aveda is an earth-conscious company that believes in connecting beauty, environment, and well-being.
At our Aveda day spa, we understand the harmonious connection between health, wellness, and beauty. It's like a beautiful tapestry, where each element weaves seamlessly into the other.
We're proud to partner with Aveda, a company deeply committed to the synergy of beauty, the environment, and well-being. By embracing Aveda's principles, we've created a haven that nurtures both your beauty and the planet.
Our team of highly trained professionals is dedicated to elevating your well-being and revitalizing your spirit. Your journey to tranquility begins the moment you step through our doors, as we whisk you away on a pampering escape.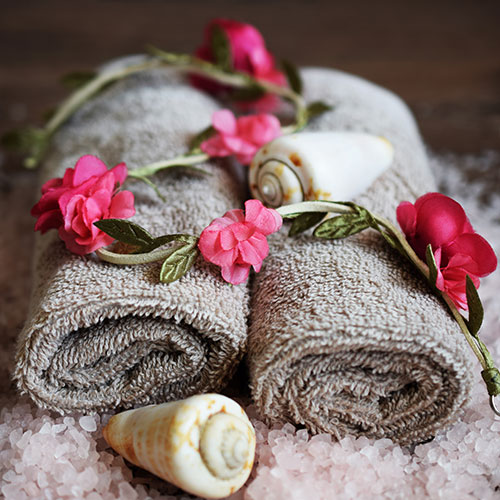 Indulge in the ultimate relaxation, unwind, and immerse yourself in the luxury of our tranquil oasis. Your well-deserved spa experience awaits.
Come experience wellness, beauty, and sustainability, all under one roof at our serene day spa.